Male pattern baldness
Scalp MicroPigmentation for many results in freedom from hair loss and baldness. A cure we can achieve with just a few sessions achieving the look of a full head of shaved hair.
Melissa Carr Cosmetic Tattooing is your Scalp MicroPigmentation baldness cure clinic, we create the most natural and undetectable results. Lead practitioners John & Melissa Carr have an artistic eye for detail, shaping every hairline to suit each clients' individual taste & desired outcome.
Many clients seeking a baldness cure long to get their original hairline back – with Scalp MicroPigmentation we can achieve this and more.
Scalp MicroPigmentation uses tiny needles that implant pigment – similar to cosmetic make-up tattooing and body art tattooing. The needles make small impressions that simulate the look like stubble lasting approximately 4-5 years before requiring re-darkening.
Your stage of hair loss dictates the most suitable style of shaved head, we'll help you with this.
If you have fine stubble all over, keeping the hair very short with clippers every few days is recommended to keep the stubble close to the scalp.
Follow Dave's story from self conscious to confident
Hey guys, I finally threw the cap away! I'm happy to show my scalp now that I've had the SMP, no more hiding behind my cap. My girlfriend and close friends all think it's mint. So glad I went ahead. I'm stoked to no longer feel bald. You guys put my hairline in the right place, it feels just right. So good to feel my confidence back again.
Frequently Asked Questions
1
Is Scalp MicroPigmentation suitable for everyone?
Scalp MicroPigmentation is suitable for Men and Women, it is suitable for a shaved look, for hair density, Alopecia and for scar camouflage.
Medical conditions, and medications determine your suitability for SMP. Other factors that determine your suitability are for women - whether you are pregnant or breastfeeding etc. Although, we will complete very thorough paperwork prior it's important that you disclose anything that may affect your suitability.
The pain is very minimal due to the pigment being implanted very shallow in the scalp. Most clients fall asleep during the long SMP sessions. Some have even described it as relaxing. Every client experiences SMP differently. We also have a Netflix in each of our clinics to help pass the time. It's a good opportunity for a Netflix binge with your favourite series or movies.
3
Does the Scalp have to be a shaved look?
Not always. SMP for baldness always look best shaved to a number 1 or number zero as this will blend in perfectly and look the same texture.
For a client with thinning hair wanting to add a thicker fuller look, theres no need to shave the scalp, we can add hair density amongst the existing hair to create a thicker fuller look. This includes adding hair density to complete a fuller look after a hair transplant.
You can leave the clinic after your SMP procedure and go straight back to work. The pinkness usually lasts only an hour or so for most people. After the procedure you will not be able to swim or exercise for 7 days. You will also not be able to wash your hair for 5 days.
5
What about your equipment?
Our equipment/tools/machines use disposable parts, therefore every procedure is done using a brand new needle as well as the attachments, all of which are individually wrapped and sterile, all disposed of after each treatment - as per health and safety requirements.
6
How do you choose the colour?
Your skin type and remaining hair will guide us with pigment choice for your Scalp MicroPigmentaion. We will perform a test patch with 2 pigment tones an decide from the healed result which tones we will use to carry out the procedure to best blend in with your shaved look or existing hair. Our range of pigment tones is vast.
Each case is unique and individual, however most clients return for a Scalp MicrPigmetation touch up between 3 - 5 years. Depending on life style and environmental factors, ie surfer/sun exposure. Working out doors etc
8
What does it look like as I age?
The pigments we use will softens over time, as you age and hair colouring changes we have the opportunity to adjust the pigment tones to suit any hair colour changes. As well - if your hair loss progresses we will add more Scalp MicroPigmentation to the areas of new hair loss when you come in for a Colour Boost.
9
What can and can't I do after my procedure?
Proper care following your procedure is necessary to achieve the best results. We will provide you with a detailed aftercare sheet on the day. This will include:
Application of a topical aftercare cream, depending on which procedure you have.
No heavy exercise for 7 days, however you can do low cardio exercise such as weights and walking but no exercise that will cause heavy sweating, this includes saunas.
No ocean or pool swimming for 7 days.
10
What happens during the initial consultation?
We talk in detail about expectations of both the client & treatment. We talk about custom designing YOUR age appropriate hairline. A test patch can be carried out.
We discuss pigment tones, Shape and Balance of your facial features. We pencil in a hairline (for those that are bringing their hairline bought forward). We check the condition of the scalp, we show you before and after photos relevant to your own scenario.
11
What about bookings, payment & cancellations?
A deposit is required when booking your treatment to secure your time slot. The remaining is paid in 2 parts at the first 2 appointments . We are currently looking into finance options and will update this option soon.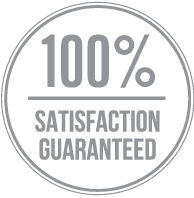 Melissa Carr Cosmetic Tattooing wants to ensure that you are thrilled with the results of your Scalp Micropigmentation procedure long after you leave our clinic.
Within the first year of your SMP procedure if you feel you need a little extra touch up this is done free of charge.
Scalp Micropigmentation solutions
Shaved Head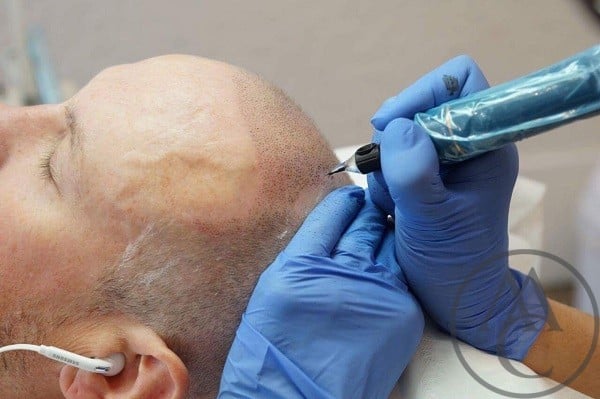 If the hair loss pattern is more advanced, using a razor is the best option to keep the Scalp Micropigmentation and tattooed hair simulation the same.
We can also suggest grooming ideas during your free consultation, to help you understand the importance of clipping to achieve the best result.
Hair Lines
The hairline is the focal point of the baldness cure and if performed incorrectly it can lead to devastating results. With our unique ability to build and layer soft and natural hairlines, you're in good hands.
Soft hairlines give a natural look to Scalp Micropigmentation and are best suited to those who wish for the result to be as undetectable as possible.
The edge-up sharp hairline look...is fuller and straighter, offering that 'just stepped out of the barbers' appearance. This sharp and fresh look suits darker skin tones and is generally an older style of SMP.
Grey Hair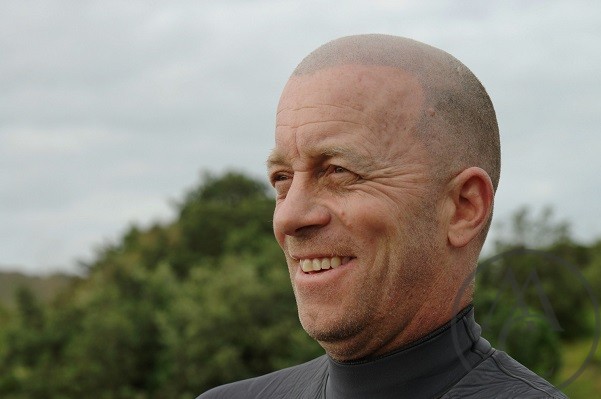 One of our most frequently asked questions. What happens when I go grey?
We'll explain!
By shaving with a blade every few days, this keeps the light from reflecting too much off the white hair, The Scalp Micropigmentation is soft and looks like soft grey stubble. This Scalp Micropigmentation blends perfectly and is completely undetectable and providing an excellent baldness cure solution.
Long Hair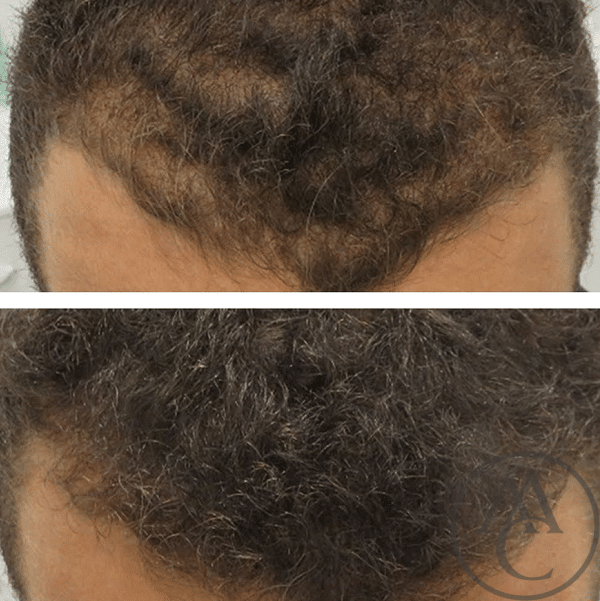 If you have undergone hair transplant surgery or have thinning hair, consider using Scalp Micropigmentation to add the illusion of density and volume to your hair.
We place pigments between the hair to reduce the visibility of the scalp seen through the hair.
Typically guys with dark hair look at this option, as the scalp (which is flesh tone) shows through against their dark hair. Reducing this contrast makes the hair appear thicker. As well as males, females are also well suited for this procedure
Scar Camouflage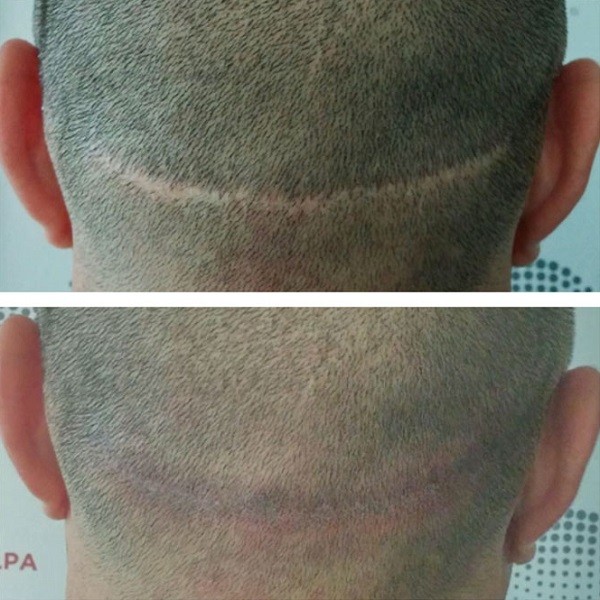 Many hair transplantation clients who have older hair transplants such as Alopecia Reductions, Scalp Reduction, Plugs or Flaps, or have poor healing suffer from visible scars at the back of the head.
For those who have lost more hair since the procedure, or didn't have a successful hair transplant, often find themselves restricted in their hair styles, therefore seek scar camouflage options.
Shaving the hair down to hide the thinning and balding area will reveal the scar(s) and growing the hair at the back will make the thin and balding area more obvious. This is where SMP can help with scar camouflage allowing the client to freely shave or wear their hair short – or also placing some pigment through the front to create a more dense appearance.
FUT or strip harvesting scars are linear scars and often run from one ear to another – sometimes on top of each other if multiple transplants are performed.
These scars should be extremely fine and linear but occasionally a scar can become spread whilst healing – making it difficult to wear the hair short, SMP provided an excellent scar camouflage option in these cases.
Alopecia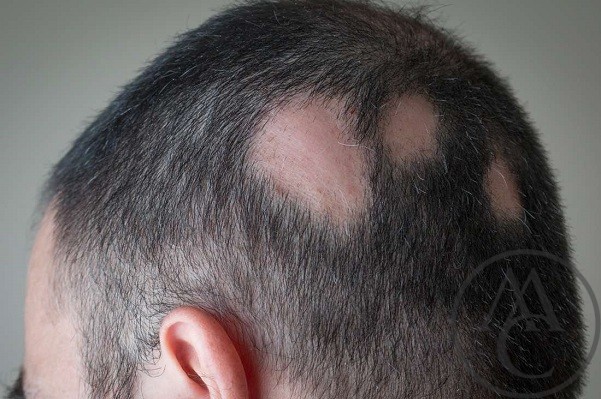 Alopecia Scalp Micropigmentation can be utilised in a variety of ways, greatly expanding cosmetic treatment options for Alopecia Areata and other types of Alopecia hair loss.
Alopecia is the general word used meaning 'hair loss' there are many different types of Alopecia, the first and most common is Alopecia Areata.
Yes! We can provide pricing via email.
In order for us to provide you with pricing, we need to receive photos of the area.
Please take the photos in clear lighting showing the front, back & each side of your scalp.
Scalp Micropigmentation gallery
Click on the image below to view before and after photos of our Scalp Micropigmentation clients. Or click here to watch a before and after video.
For more examples please visit our Facebook page.
I have alopecia universallis (which means total body hairloss) and I have recently had the pleasure of working with both Melissa and John. John recently completed my SMP treatment on my scalp and I am over joyed with the result. John was extremely professional throughout the whole process, showed empathy, understanding and consulted with me every step of the way. The result has been life changing for me as I now feel so much more confident in myself and know this summer nothing is going to stop me enjoying life, even without my hair. I can't wait for my next treatments which involve having my eyeliner and eyebrows tattooed by Melissa. I can totally recommend John and Melissa to anyone who is thinking about any of these treatments. They are such kind and professional people who are very talented in their profession and they genuinely care about their customers.

I am extremely happy with the result. My hair looks much fuller and entirely natural. It has exceeded my expectations. Melissa and her team are extremely professional and highly skilled. The procedure is comfortable and performed in a relaxed atmosphere. I only wish I had done this a long time ago.

Going through with the SMP procedure was the best choice I could ever make, the process was very smooth, pain free and the results have changed not only the way the world sees me but the way I see myself. My confidence is back and I no longer feel I need to hide away from social events and activities. Highly recommended.

Thanks again guys. So glad I took the plunge with SMP, it has been life changing. To have the option SMP offers and experience that you give is truly amazing. You guys have honed those SMP skills and talent perfectly - even my close family members did not notice the change with this procedure. The colour match and hair line designed is such a great match & age appropriate - all looks amazing. I recommend it to anyone that is thinking of this option to not sit on the fence, It's a change that you will not believe until you & take the step.

I am really really pleased with the outcome of my Scalp Micro Pigmentation treatment. I feel and look a million dollars. Nobody noticed my scalp had been tattooed. Until I tell them. Professional job, fully recommend John & Melissa to whoever is considering this treatment.

Hey guys, I finally threw the cap away! I'm happy to show my scalp now that I've had the SMP, no more hiding behind my cap. My girlfriend and close friends all think it's mint. So glad I went ahead. I'm stoked to no longer feel bald. You guys put my hairline in the right place, it feels just right. So good to feel my confidence back again.

SMP is the best thing I ever did, I only wish I'd done it sooner.

It has given me back confidence I lost in my early 20's when I started to go bald. I hid behind wearing a cap to hide my hair loss for 20 years.

Since getting SMP I don't wear a cap anymore. It's awesome seeing my hairline again & not worrying about looking bald anymore. Melissa did a great job of making my hair So realistic.
Book your Scalp Micropigmentation consultation or next appointment below
Have some questions about scalp micropigmentation? Not sure if it will work for you?
Speak to John & Melissa Carr or book your free no obligation consultation.
Central Auckland clinic
Our Scalp MicroPigmentation Clinic is centrally located in Point Chevalier, only 21 kms from the airport and just a few minutes drive to the CBD.
Location
7 Premier Ave, Point Chevalier, Auckland 1022
West Auckland clinic
Established in 2015 our purpose built Helensville clinic has provided a welcome escape from the hustle and bustle of the central city.
Location
81 Commercial Road, Helensville, Auckland, 0800