Meet Melissa
Melissa is a leading expert in a range of cosmetic & medical tattooing techniques and offers treatment in everything from eyebrows through to eyeliner, lips, scalp MicroPigmentation and the simulation of a nipple and areola after woman have had breast cancer.
As a cosmetic and medical tattoo artist, beauty therapist and hair loss treatment practitioner Melissa is one of the most accomplished practitioners in New Zealand.
Prior to Cosmetic Tattooing, Melissa trained as a Beauty Therapist 26 years ago. Resulting in a wealth of experience and knowledge, both in what clients are looking for, but also importantly how to work with skin.
Melissa has a dedication to ongoing learning and developing, ensuring she does further advanced training twice a year, and regularly trains with top international Cosmetic Tattooists and teachers, she has always trained in the very best acadamies, with trainers who have been pioneers in cosmetic, medical and scalp tattooing. Her trainers are renown world leading trainers and technicians awarded the highest acclamations in the industry.
It is this dedication to continually learning and pushing boundaries that means her patients can be assured they are receiving the most up to date treatments around.
So strong is her reputation that she has customers from as far afield as Denmark, Australia, and regularly has people flying in from all over New Zealand to see her.
'I love my work & my clients, I am very passionate about being able to offer services in a way that changes lives. I have worked very hard to be able to offer a thorough knowledge and sound skills so I am delivering the very best results for my clients'

Meet John
John is New Zealands leading Scalp Micropigmentation specialist (SMP).
His procedures include full scalp transformations for male pattern baldness, hair density for both men and women, treating male pattern baldness & female pattern baldness.
John's attention to detail and obsessive passion for his craft makes him a standout among the industry of Scalp Micropigmentation, and is regarded as one of the most skilled SMP artists in New Zealand.
John's expertise and craft has been built up while training with many of the worlds most awarded practitioners. Like Melissa, he firmly believes in staying up-to-date with the latest techniques, products and styles which is why each year he attends master classes with the best International trainers in the world.
You can rest assured that his skills are up to date and delivering you the best quality work possible.
Prior to training in SMP, John's skills were fine tuned as an artist in fine airbrushing work on classic cars and muscle cars which required meticulous attention to detail and fine precision. Johns patience allowed him to spend hours and hours prepping the fine details to ensure perfect seamless results. It's this same dedication to detail and patience that you can expect with John when he performs SMP.
His personable, empathetic approach puts his clients at ease.
"I'm passionate about SMP and what it can do for my clients. I love getting to know them, working together on their treatment and then seeing the change in their outlook at the end, the confidence in themselves returning, and the smile on their faces. I love it."
Meet Mark
Dr Mark Morunga (BHB, MBCHB, Dip Paeds, Dip CEM, Cert. Andrology F.RNZCUC, MNZSCM)
Dr Mark is the Cosmetic Doctor at both Face Doctors and Essential Men's Clinic, and is responsible for all medical treatments such as the P-Shot and all Vampire Platelet Rich Plasma (PRP) Therapy treatments.
Dr Morunga has over ten years experience in cosmetic medicine, and has been a registered Doctor for over thirty years, so you know you are in safe and professional hands when visiting these clinics.
Dr Morunga and the teams at Face Doctors and Essential Men's Clinic are passionate about recapturing their patients true self that may have been lost through the natural process of aging, wear and tear, stress or lifestyle choices. The greatest satisfaction for this team is delivering on those expectations!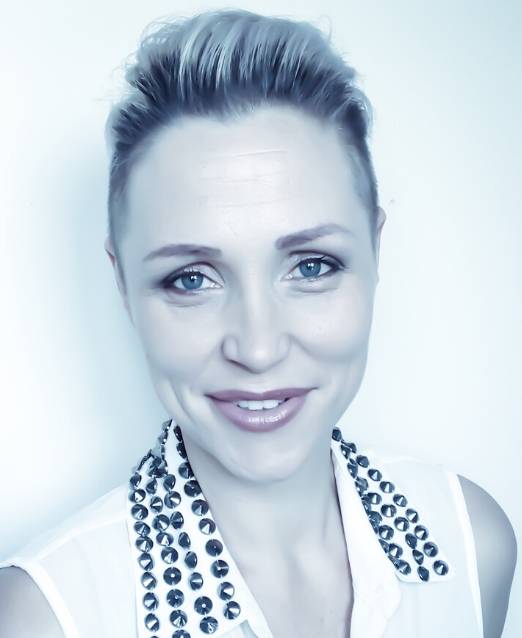 Meet Mel
Mel is the Bright Spark at Live Wire Media Live Wire Media our Media and Marketing experts
Mel has held senior positions at APN News and Media before heading overseas to work for 7 Group and Titan Outdoor within the highly competitive UK FMCG marketplace.
Once back on New Zealand soil Mel headed up Superdockets Advertising for three years. From there Mel immersed herself into the world of fashion, managing the marketing activity for a number of high profile brands throughout NZ.
Mel is a multi-tasking muso and lover of all things fashionable. She slots in a gym workout wherever possible to maintain her role as a referee between her 2 young boys.
As the Bright Spark of Live Wire Media Mel is instrumental in ensuring that all our media and marketing activity is up to date and on point. Live Wire Media are a specialist Advertising / Media and Marketing company specialising in Social and Digital Media and brings together a talented team of experienced marketing media professionals, combining their strengths to create a uniquely multi-faceted service.